At Kiapolymer, our customers' success is our success
Founded in 2005, Kiapolymer has become a leading supplier of raw materials for tires such as Microcrystalline wax and antiozonant . At Kiapolymer, With a great price-performance ratio and a high level of commitment, we have proven ourselves as an reliable supplier. Our wholesale business focuses on providing detailed high quality raw materials and our goal is to establish a partnership built on mutual trust and reliability.
Kiapolymer  is known to be top producer of Anti-ozonant in Iran and at he moment the largest Iranian tire manufacturers by these products from Kiapolymer. Our customers are big companies such as Dena, Barez and so on . Over the past years we have improved in all aspects but our goals are still the same. At Kiapolymer, we design and build the best possible products. Our products can compete with the products' of biggest companies in tire industry. Kia polymer is the number one wax distributor in Iran. We supply a wide range of waxes like microcrystalline wax and paraffin wax for tire based on our customers' need.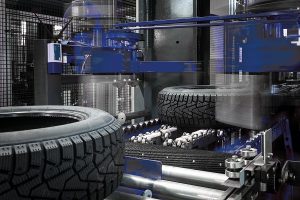 Raw materials for tires:
In Kia polymer we have focused to produce raw materials only for tires and dedicated all our efforts on tyre industry by adapting to highest standards and finest quality in the world.
We have worked for a long time to create a positive relationships with our customers and we are looking forward to creating new relationships all around the world.
Get in Touch
Address:
Unit 13, Almas tower, Pesyan st. , Zaferanieh, Tehran, Iran
Phone:
+98 21 26230331
Fax:
+98 21 26231959
Email:
info@kiapolymer.com
Contact Us
[pirate_forms]